Kari Baynes has had an impressive career in the media industry with roles including Head of Business Development, Group Advertising Director, and Project Lead for News Corp Australia. Throughout her 25 year career holding senior strategic leadership roles, balancing health, well-being and fun has been critical to her success. In 2010 Kari took up swimming to improve her fitness and reduce stress. Recognising a gap in the fitness and well-being market in areas such as learn to swim, continuous stroke correction and structured recreational pool and open water swimming, Kari established Different Strokes Swimming.
Kari's vision is to assist all adults, no matter what age or skill, to find their own joy with swimming. As someone who learned to swim freestyle at 48, she understands the varied experiences of adults learning to swim. Kari holds an AUSTSWIM Teacher of Swimming and Water Safety licence as well as ASCTA Teacher of Competitive Strokes licence. When she's not teaching or developing Different Strokes Swimming, Kari loves to swim in marathon events nationally and internationally. In 2019 she competed in the 10km Lake Argyle Swim (in a quad team), the Thames Marathon which is a 14km swim (solo) and the Mana Island 10km swim (solo). Aside from swimming she enjoys writing.
Coach Paul Myatt has been a swimming instructor & teacher for over 12 years. His background is in education so assisting you in developing your swimming skills is one of his passions. He has taught hundreds of adults to swim so they can become confident and competent in the ocean, surf or pool.
Paul is known for his gentle and caring personality, but he makes all his athletes put in the work. He's coached everyone from beginners to world champions. He is not only a holder of a ASCTA Bronze Licence, but is also an accredited Triathlon coach, coaching teams for the Can Too Foundation and other groups.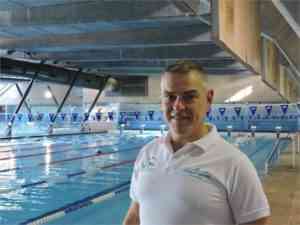 Jelena Rudd has been teaching for many years, and joined our team in 2020. She arrived highly regarded, with many glowing references from her past teaching posts. She has worked frequently at the Rainbow Club, a social swimming club for disabled children, and is a competitive water polo player. Jelena holds an AUSTSWIM licence, Teacher of Swimming and Water Safety.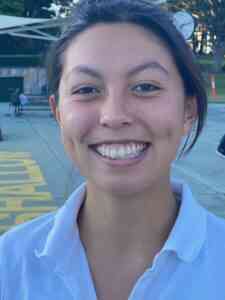 Diana Galosi joined our team in October 2020. She grew up swimming in her local pool in Germany, and loves to ocean swim. She has been a certified swim instructor for over five years, but for many years taught her family and friends from the poolside which inspired her to get her official instructor qualifications. She got deeper into ocean swimming when preparing for an Ironman event a couple of years ago and ever since, she can't imagine her life without swimming and the physical and mental benefits it promotes. Diana gets a real kick out of seeing students of all ages developing their skills in the water. When people tell her they get bored of following the black line in the pool, then she usually tells them that it's time to face the ocean! Diana holds an AUSTSWIM licence and is qualified as a Teacher of Swimming and Water Safety, a Teacher of Infant and Preschool Aquatics, and a Teacher of Towards Competitive Strokes.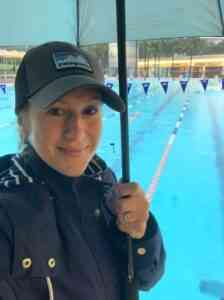 Rachelle Ting is a former Hong Kong National level fin swimmer. She has more than 5 years of experience in swim teaching. She specialises in teaching advanced level students and adults and is great at stroke correction. Rachelle has trained students who are competitive swimmers.
Rachelle currently swims at Masters Swimming events. She can teach fluently in Cantonese, Mandarin and English and is a holder of an AUSTSWIM Teacher of Swimming and Water Safety.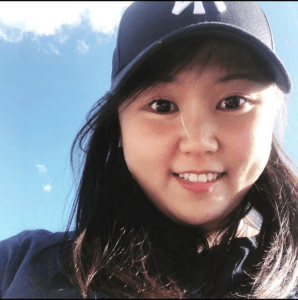 Trish Dwight is a very passionate swim instructor, keen to help adults hit their swim goals and build confidence in the water. Her love of the ocean has stemmed from a life of swimming and being at the beach.
A keen ocean swimmer, Trish has been able to combine her love of the sea and her commitment to cancer research through her involvement in the Can Too Foundation. Can Too is a health promoting charity, which transforms lives through physical exercise programs including as swimming and running, while raising money for cancer research.
Trish holds an AUSTSWIM Teacher of Swimming and Water Safety license.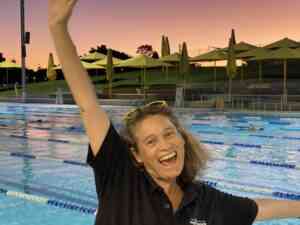 Lisa Orlando is a very experienced swim instructor having been teaching swimming for over seven years both here and in her native Italy. Lisa has worked for Different Strokes Swimming twice, first in 2017 and again now. We're very thankful to have her back and to be able to draw on her expertise and international experience.
Not only is Lisa an excellent instructor she was a competitive swimmer in Italy, holding 1:00 for 100m freestyle. Her stroke is amazing to watch.
Lisa holds a Swim Australia Teacher license and also a Swim Australia Teacher of Competitive Swimming license.