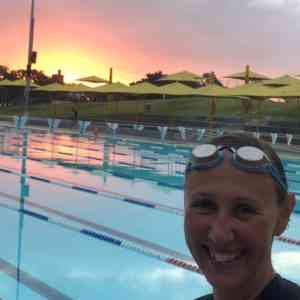 Additional Days
Prince Alfred Park Pool 
Wednesdays 5.45pm – 7.45pm
Drummoyne Swimming Centre 
Mondays 5.45pm – 7.15pm
Auburn Ruth Everuss Aquatic Centre
Mondays 5.30pm – 7.30pm (from April 18)
Sundays 10.00am – 11.30am (from March 3)
You do need to book in, so jump online to MindBody as the classes are filling fast.
You can also see amazing sunsets at each of these locations. Our instructor, Jenny at Prince Alfred Park, Pool spotted this one just last week.